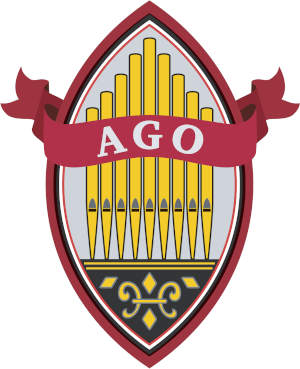 The Greenville Chapter of the AGO has successfully navigated the past two "pandemic years" and that is due to the commitment of the Executive Committee, the ingenuity of the Program Committee, and the loyalty of our membership! This year promises to bring new and varied programs that will advance worthy musical causes for lovers of organ, composition, and choral music.
Below is information for our first three programs. More will be finalized in the coming days and will be linked to our webpage.
Tuesday, August 30, 6 pm: The Steinway Piano Gallery. 743 Congaree Road, Suite A; Greenville, SC. We have tried this event twice before, but it was canceled by the host due to the pandemic. We hope the third time is the charm!
Saturday, September 10, 10:30 am: Meet the Composer: Dan Forrest. First Presbyterian Church, 200 W Washington Street, Greenville, SC. Dr. Forrest is an acclaimed composer of choral, orchestral, instrumental, and wind band works. In addition, his sacred compositions and arrangements are known to choral directors worldwide. His works published are available through Beckenhorst Press, Hinshaw, and The Music of Dan Forrest. https://danforrest.com/
Thursday, October 13, 7pm: Members' Recital. First Baptist Greenville, 847 Cleveland Street, Greenville, SC.
Dates are being finalized for the opening event for the Powell Scholarship Fund announced at our meeting in May. The concert will feature a massed choir performing select anthems from Bob's published works. Some of our members and additional instrumentalists from the community will join for organ and instrumental works. The concert will be in February, and more info will be forthcoming.
With many beginning a new academic year in a few days, let me urge you to renew your membership and/or encourage musician friends to join, the AGO. Membership offers:
educational events - performance, music, choral, bells
public programs - Pedals, Pipes, Pizza; organ/choral events
member programs - recitals, annual dinners
member services - job openings, substitute listings, publicity for member events, member directory/online bios for member resource sharing and increased work opportunities
The American Organist - monthly magazine
AGO National job search, member search, certification programs and endless educational resources, regional events
We also welcome clergy, choir members or those interested in the organ as a Chapter Friend for only $10 per year. This category gives you access to emails concerning upcoming concerts, workshops, and masterclasses; and you will be notified of current positions available. Memberships are processed through our national headquarters. Click HERE for information on becoming a member of the AGO.
Please join us at our meetings and enjoy this journey in 2022-2023!
Ed Dunbar, Dean
Greenville Chapter
dean@greenvilleago.org