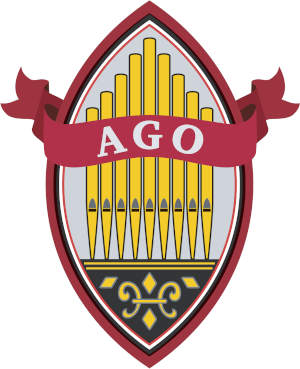 The Greenville Chapter of the American Guild of Organists is alive and well! Our Executive Committee has a vibrant vision for our chapter and our community. This enthusiasm reflects a desire to bring together musicians and lovers of music so that we might learn, grow, and advance the worthy causes of organ and choral music—whether our vocation or avocation.
2020 has been a year of challenge and change for individuals and churches, for businesses and communities, for education and amusement. Our team has planned a strong slate of programs for the year including the return of our popular "Pedals, Pipes, and Pizza;" a masterclass by Dr. Jack Mitchener entitled, "The World of Bach through his Chorale Preludes;" an organ crawl at Bob Jones University; and a Members' Recital at Christ Church. A complete list of programs is found on our website. With the uncertainties of our day, programs may change as quickly as the weather on a muggy summer day in South Carolina! The latest program information will be posted on our website and on our Facebook page.
We have a variety of membership options available (Regular, Special, or Young Organist) for active organists and includes the monthly publication The American Organist. We also welcome institutions, clergy, choir members or those interested in the organ as a Chapter Friend for only $10 per year. This category gives you access to emails concerning upcoming concerts, workshops, and masterclasses; and you will be notified of current positions available. Memberships are processed through our the national headquarters. Click HERE for information on becoming a member of the AGO.
Thank you for visiting our website. Please join us at our meetings and enjoy this journey in 2020-2021!
Ed Dunbar, Dean
Greenville Chapter
dean@greenvilleago.org