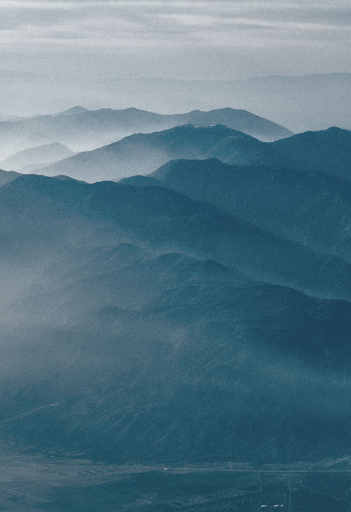 The online chapter member directory is a work in progress. Please submit your photo and short biography or edits to secretary@greenvilleago.org.
Mr. Larry Blackman

Larry received his undergraduate degree from Lander University; he earned a Master of Education degree from Clemson and the Ed. Specialist degree from the University of South Carolina. Though he has had no formal training on the organ, Larry has played for several churches in the area. He enjoys the gym, reading, and gardening.

Dr. Ed Dunbar,

DMA

An Arkansas native, Ed Dunbar served on the faculty at Bob Jones University in Greenville from 1978-2019. He served as chair of the Division of Music for 37 years (1981-2018). Now Professor of Music, Emeritus, he continues as an adjunct professor teaching organ and Counterpoint. 

Dr. Karen Eshelman,

DMA

Dr. Karen Eshelman enjoys a varied career as a college educator and as a professional church musician. Since 2004 she has taught classes at Furman University in music theory, music appreciation, organ and harpsichord as needed. At St. James Episcopal Church in Greenville, S.C., where she has served since 1988, Dr. Eshelman directs the children's, youth and adult choirs and plays the church's new pipe organ, built by Halbert Gober in 2007.

Mr. John Gentry,

MM

John served as Minister of Music at First Presbyterian Church in Greenville for 30 years. He is now organist at Second Presbyterian Church.

The Rev. Robert Glick,

MSM, MDiv

Robert Glick is a retired Professor of Worship, Church Music, and Organ at Erskine College and Theological Seminary, where he taught for 29 years. He also served 30 years before retiring as Organist and Teaching Pastor at the First Presbyterian Church of Greenwood, SC. An active teacher and organ recitalist, Mr. Glick's compositions and arrangements for both organ and choir are widely published. He has written a book, With All Thy Mind: Worship That Honors the Way God Made Us, published in 2006.

Mr. Jonathan Jacobs

Jonathan's interest in the organ was sparked after finishing his Bachelor of Arts degree in music with a concentration in piano performance from Erskine College. While focusing on piano technician work now, Jonathan still maintains a strong interest in organ music. If you have need for piano tuning, repair, etc., consider Palmetto State Piano Service!

Mr. Brendon Johnson,

MA, BMus, CRCCO

Brendon Johnson is Administrative Assistant to the Dean of the School of Religion at Bob Jones University, having previously served as a faculty assistant in BJU's Division of English Language and Literature. He studied piano with Christine Purvis in his hometown of Courtenay, British Columbia, and organ with Ed Dunbar at BJU. In addition to his AGO membership, he belongs to the Victoria Centre of the Royal Canadian College of Organists.

Mr. Larry Loftis

Larry serves as organist at White Oak Baptist Church and at the Mackey Mortuary. He has served as branch manager at several area banks and also served for twenty years as the Greenville AGO Treasurer. Read more about Larry in our member spotlight.

Mr. Alan Montgomery,

MM

A native of Vacaville, California, Alan recently completed his Master of Music degree at the Juilliard School in New York, where he studied with Paul Jacobs. He has spent much of his life in the United Kingdom and holds a Bachelor of Music degree from the Royal College of Music in London. Mr. Montgomery maintains an active recital schedule in the United States and in Europe and currently serves as Organist and Choirmaster of Our Lady of the Rosary Catholic Church in Greenville.

Ms. Catie Moyer,

BMus

Catie is passionate about making the organ and its music accessible to the average, untrained, or even skeptical listener. Catie serves as Organist and Choir Director at Westminster Presbyterian Church in Clinton, SC.

Rev. Dr. James C. Parham III,

DMus, MDiv

Dr. Jim Parham serves as Associate Pastor for Worship and Music at Trinity Lutheran Church. Jim has served congregations with his musical talent for 30 years. He became an ordained Lutheran pastor in 1997 and has served four congregations in South Carolina. Jim enjoys soaking up time with family, experiencing the beautiful outdoors, and playing music.

Mr. Benjamin Phillips

Originally from Winston-Salem, NC, Benjamin studied organ with Wayne Leupold while working with John Farmer Pipe Organs. In 2016 he relocated to Greenvile where he studied organ with Mr. Ed Rea and Dr. Ed Dunbar while obtaining a degree in Business Administration from Bob Jones University. Benjamin works at Foothills Pipe Organ and is an active substitute organist. Read more about Benjamin in our member spotlight.

Mr. John Polo

John is formerly from Fairfield County Connecticut, a computer science and business management graduate of the University of Connecticut. John is Chief Operating Officer and Co-Founder of Boston-based, Top Flight Technologies, Inc and has a long career as Global Business Executive and Sr. Information Technologist in the high technology industry specializing in new company launches, mergers and acquisitions.

Mr. Bob Powell,

FAGO, ChM, MSM

Robert Powell, Organist Emeritus of Christ Church (Episcopal), Greenville, served the parish for 35 years. Bob previously served Trinity Methodist Church (16 years) and Epicopal Church of the Redeemer (1 year). A noted improviser and prolific composer, Bob has had over 1,200 pieces published by a variety of music houses. Read more about Bob and his wife, Nancy, in our member spotlight.

Mrs. Nancy Powell,

AAGO, MSM

Nancy Powell, a Greenville resident for 52 years, served as organist at Fourth Presbyterian Church for 30 years. An Ohio native, Nancy studied at Baldwin-Wallace University (BM) and earned her MSM from Union Theological Seminary, where she met her husband Robert. She has served churches in Ohio, New Jersey, Mississippi, and New Hampshire. Read more about Nancy and her husband, Robert, in our member spotlight.

Dr. David Rhyne,

DMA

David Rhyne, S.C. Bach's artistic director, holds teaching positions at the South Carolina Governor's School for the Arts and Humanities and at Furman University. He is the organist for St. Mary's Catholic Church. David is the founding director of Greenville Early Music, and has over 30 years of experience in sacred music. His research into the music of Bach has included grants to study at the Oregon Bach Festival and the Leipzig Bachfest.

Mr. Don Sandor,

MAT

Don Sandor was born and raised in Akron, OH. Upon losing his wife of 51½ years to cancer, he recently relocated to Greenville from Michigan so he could be close to one of his three daughters and to get out of the cold Michigan winters. One of Don's greatest joys was rebuilding and installing his own home pipe organ.

Ms. Nancy Lyons Smith,

BM, MCM

Nancy has been the Organist/Pianist at Westminster Presbyterian Church in Greenville since 2003. She also serves as the Accompanist for The Greenville Chorale. From 2001-2018, she taught in the music department of The South Carolina Governor's School for the Arts and Humanities. Prior to that, she was on the music faculty of Furman University. Nancy has happily lived in the Greenville are for over 30 years and enjoys making music with wonderful colleagues in our community.

Dr. Charles Boyd Tompkins,

DMA

Charles Boyd Tompkins is University Organist and Professor of Music at Furman University, where he teaches organ, harpsichord, music theory, and church music. An acclaimed performer and teacher, Tompkins has presented recitals and workshops at churches and universities throughout the United States and in Europe, including those for national and regional AGO conventions. An active church musician throughout his career, Tompkins currently serves as Artist in Residence at Christ Church (Episcopal) in Greenville.

Mr. Keith Wannamaker,

CAGO

Keith studied organ with William Bates at the University of South Carolina and Larry Smith at Indiana University. He works as a software engineer and is an aviation enthusiast. Keith is an experienced user of the Hauptwerk virtual organ software. He and his wife Sarah are kept entertained with three small children.

Mrs. Sarah Wannamaker,

MM, ChM, FAGO

Sarah is organist at First Presbyterian Church in Greenville and organ/piano instructor at North Greenville University. She holds music degrees from the University of Iowa and Lebanon Valley College PA; she has a computer science degree from San Jose State University. She previously lived in Pittsburgh and the San Francisco Bay Area. When not playing the organ, she is busy with three small children.

Mrs. Elizabeth Wilson,

MM

Elizabeth has been the organist at Prince of Peace Catholic Church in Taylors since 2013. She received her bachelor's degree in sacred music from Franciscan University of Steubenville and a Masters degree in Organ Performance from Westminster Choir College. Elizabeth enjoys homemaking for her husband Thomas and gardening and cooking.