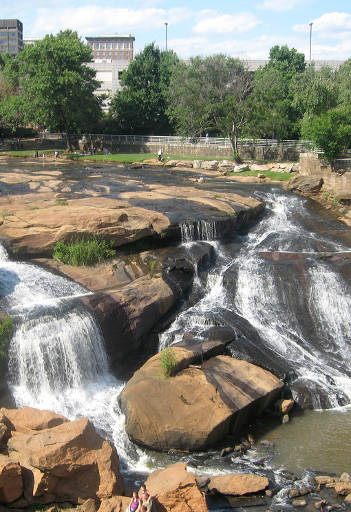 About the Greenville Chapter
The mission of the American Guild of Organists is to foster a thriving community of musicians who share their knowledge and inspire passion for the organ.
The vision of the American Guild of Organists is to engage, support, and uplift every organist.
The Greenville Chapter of the American Guild of Organists operates according to these operating procedures.
The 2022-2024 Executive Committee includes: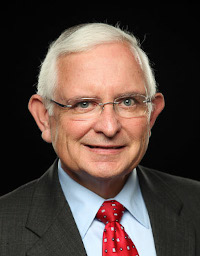 Dr. Ed Dunbar,

DMA


Dean
[email]
An Arkansas native, Ed Dunbar served on the faculty at Bob Jones University in Greenville from 1978-2019. He served as chair of the Division of Music for 37 years (1981-2018). Now Professor of Music, Emeritus, he continues as an adjunct professor teaching organ and Counterpoint. 
Dr. Dunbar earned graduate degrees in organ performance from Louisiana State University. In 2018, his alma mater presented to him a "Statement of Lifetime Achievement," honoring him as "a man who embodies what it means to be a scholar, to be an artist, and to be a leader." Many of his former students have earned degrees from leading graduate schools and conservatories and are active as teachers, composers, and church musicians.
He has presented concerts throughout the United States—including two appearances at Piccolo Spoleto, the international arts festival in Charleston, SC. He has been a member of the American Guild of Organists since 1970 and currently serves as dean of the Greenville Chapter. 
Dr. Dunbar is organist at Faith Free Presbyterian Church in Greenville where he also serves as a ruling elder. His wife, Pam (Associate Professor of Music, Emerita) retired from the voice faculty at BJU in 2019. The Dunbars have two daughters and five grandchildren. He enjoys spending time with his family, trips to the mountains and to the beach.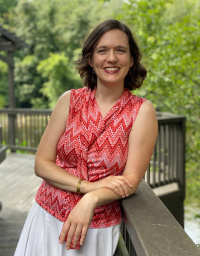 Catie Moyer,

BMus


Sub-Dean
[email]
Catie Moyer is passionate about making the organ and its music accessible to the average, untrained, or even skeptical listener. Her annual Thanksgiving concerts combine a variety of lighter hymn favorites with more serious organ literature. She also showcases the organ as a chamber instrument, pairing the organ with instruments such as flute, trombone, harp, piano, cello, and even a set of musical glasses. She has performed with harpist Hannah Anderson in the harp/organ duo, Voix Celeste, and with cellist Jonathan Simmons, most recently performing on the Festiva Concert Series at First Presbyterian Church in Greenwood, SC.
A native of Kathleen, GA, Catie Moyer fell in love with the sound of the organ before she could even read music. After enduring piano long enough to learn the notes, she began formal organ study in 2003 with Gerald Carper at Highland Hills Baptist Church in Macon, GA. She went on to graduate from Bob Jones University, Greenville, SC in 2011 with a BMus in Church Music studying with Dr. Ed Dunbar. She has also continued to study with Bob Glick, formerly of Erskine College.
Catie serves as Organist and Choir Director at Westminster Presbyterian Church in Clinton, SC. In 2016 she began singing alto in the S.C. Bach Choir, a premier performing arts organization that focuses on quality performances of the music of Johann Sebastian Bach and his contemporaries; in 2020 she joined the S.C. Bach Choir board as Secretary. However, her favorite job is being the fun aunt to her 10 nieces and nephews.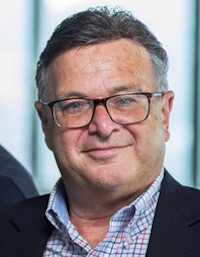 John Polo
Treasurer
[email]
John is formerly from Fairfield County Connecticut, a computer science and business management graduate of the University of Connecticut. John is Chief Operating Officer and Co-Founder of Boston-based, Top Flight Technologies, Inc and has a long career as Global Business Executive and Sr. Information Technologist in the high technology industry specializing in new company launches, mergers and acquisitions.
Like many engineers, John made the connection between math and music and has studied piano and organ with several teachers in the Greater New York City area along with being a life-long choir member. He has contributed his business leadership and technology skills to the success of the national American Guild of Organist organization as former Director of Communications and Technology leading the implementation of its ONCARD membership management system for 300+ USA chapters; and driving implementation of web and social media technology for local chapters, regional and national AGO organization events.
In addition to being the Treasurer for the Greenville AGO Chapter (SC), John is also Secretary for the Spartanburg AGO (SC), the Webmaster and Treasurer for the M. Louise Miller - Paul E Knox Scholarship Fund for the Greater Bridgeport AGO Chapter (CT) and a choir member at Christ Church in Greenville.