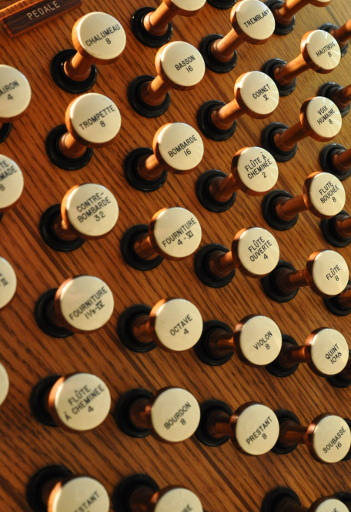 The Robert and Nancy Powell Scholarship and Organ Competition
"Recognizing the Past While Reaching Towards the Future."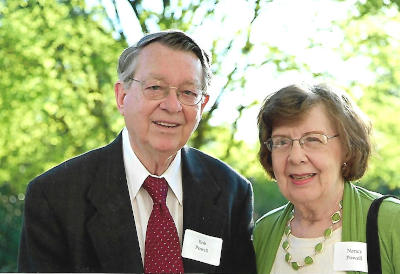 $2,500* Award for 2023
A scholarship fund was established in 2022 to honor Robert Powell, FAGO, organist and composer of hundreds of choral and organ service pieces of published music, along with his wife, Nancy Powell, AAGO, also a consummate organist. They have served the Greenville community for decades as leaders and role models for the organists and church musicians of this community. A $2,500* scholarship will be awarded in June 2023 to an undergraduate student studying organ at an American college, conservatory, or university, in pursuit of a career in organ performance, church music or music education. The winner, to be announced in July 2023, will also be offered an opportunity to travel to Greenville to play a recital.
The application process includes writing a short essay and submitting a recording of two standard organ pieces (Bach and Romantic). Application deadline is June 1, 2023.
Click here for the .doc application form and detail instructions (check your Download area for the .doc). Please email powellscholarshipcompetition@gmail.com the completed application or for any application questions.
*The Greenville AGO Chapter is also pleased to inform scholarship applicants that John Polo is also the Program Director of the Greater Bridgeport AGO Chapter M. Louise Miller – Paul E. Knox Scholarship. Both scholarships have the same criteria and timeline but submitted separately and have separate judges. This is a unique opportunity to win up to $5,000 in scholarships. That application is available at this link.
John Polo
Program Director, Powell Scholarship – Greenville AGO Chapter
Current Judges/Committee
Dr. Ed Dunbar - Retired Professor Organ, Bob Jones University, Greenville, SC
Rev. Dr. Jim Parham - Trinity Lutheran, Greenville, SC
Donald Duncan – Director of Liturgy & Music, Christ Church, Episcopal, Greenville, SC
Mr. Robert Glick - Retired Professor Organ, Erskine University/First Presbyterian Church, Greenwood, SC
Vance Jenkins – Director of Music & Principal Organist, Buncombe Street United Methodist Church, Greenville, SC
Dr. Brennan Szafron – Organist & Choir Master, Holy Cross Episcopal Church, Tryon, NC
Scholarship Sponsors – The Meagley Fund at Buncombe United Methodist Church, Christ Church Episcopal Greenville, Mark and Mary Bebensee, Dr. Ed and Pam Dunbar, The Music Club of Greenville, Crescent Music Club, Columbia AGO Chapter, Spartanburg AGO Chapter, Anderson Chapter AGO Chapter, Greenville AGO Chapter
For additional on Robert and Nancy Powell, see this Member Spotlight.
Become a Powell Scholarship Sponsor or Donor - the scholarship is designated program within the Greenville Chapter of the American Guild of Organists, a 501(c)(3) charitable organizations. Individuals can use the donate link on this website. Checks can made out to the Powell Scholarship Greenville American Guild of Organists, c/o John Polo, Treasurer, 26 Appian Circle, Simpsonville, SC 29681. Thank you in advance for helping us build this scholarship.