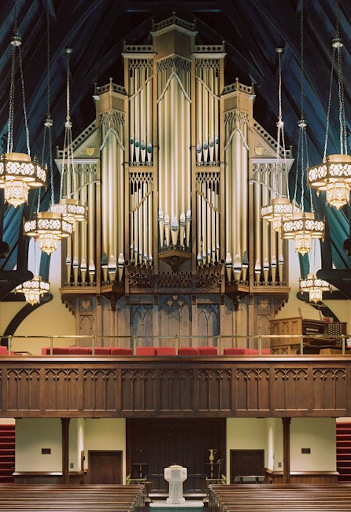 Members Recital
Monday, February 15, 2021 7:00pm
Christ Church (Episcopal)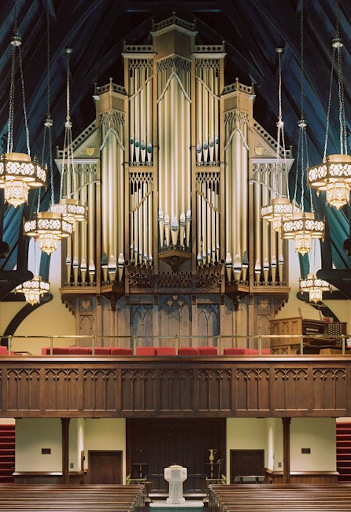 An annual tradition, chapter members present an recital at Christ Church (Episcopal).
The sanctuary instruments include a 2001 Goulding and Wood Opus 35 in the balcony with a dedicated console, as well as a Cornel Zimmer Opus 146 in the chancel, the console of which controls both organs.
Download the recital program.
Prelude and Fugue in C minor, BWV 549
Benjamin Phillips
J. S. Bach (1685-1750)
Procession to the Minster, from Lohengrin
Alan Montgomery
Richard Wagner (1813-1883)
arr. Brewer
Toccata
Bob Glick
Georgi Mushel (1909-1989)
Sicilienne, from Suite, Op. 5
Keith Wannamaker
Maurice Duruflé (1902-1986)
Apparition de l'Eglise Eternelle (Vision of the Eternal Church)
Kristina Sanders
Olivier Messiaen (1908-1992)
Finale, from To Call my Love to the Dance
Sarah Wannamaker
Naji Hakim (b. 1955)
Fanfare
Charles Tompkins
John Cook (1918-1984)
Please help with publicity! Download and distribute a flyer!